CPA Firm in Leesburg
Accounting and Bookkeeping in Leesburg, FL
Welcome to Blue Heron CPAs
Your Trusted Accounting Partner in Leesburg, Florida
Accounting and Tax Services in Leesburg
Using a local CPA firm in Leesburg, FL provides a trusted advisor that you can talk with face to face. Leesburg's growing small business and startup scene necessitates professional assistance for financial statement information, tax compliance, and business advisory services. Moreover, Lake County's rural manufacturing industry benefits from accounting firms that offer expertise in cost accounting, informational accounting, inventory management, and compliance with tax laws. By capitalizing on the unique demographics of Lake County and utilizing an accounting firm in Leesburg, it ensures access to tailored services that address the specific financial needs of your business, ultimately promoting financial stability and growth in the local community.

Our CPA Firm has a focus, not just on accounting, but on building business intelligence so that your company can operate at the highest efficiency and capacity. We utilize tech-forward processes to inform large companies of their operations while we also utilize a customer focused approach for small businesses in need of education from trusted accounting advisors.

It does not require you leaving your accountant who you have a lasting relationship with. We work with other accounting firms to provide higher value out of their services, performing work many other CPA and Accounting Firms don't provide.
Employee Based Businesses
Bookkeeping and accounting information is the trusted resource you're using to scale your business. Blue Heron CPAs provides accurate information and also creates customized solutions for ingesting data through custom built dashboards developed specifically for your company.

Industries we service in Leesburg, FL:
Real Estate Agents
Manufacturing
Owner Operated Businesses
Education and information on how to document and create deductions in your business saves you money. Our focus is on teaching and being responsive to entrepreneurs as they start and grow their business. We understand that larger opportunities exist as your business becomes more successful and efficient.

Software We Recommend for Owner Operated Businesses:
Bookkeeping: Quickbooks Online
APIs: Zapier
Mileage Tracking: MileIQ
 Payroll: Gusto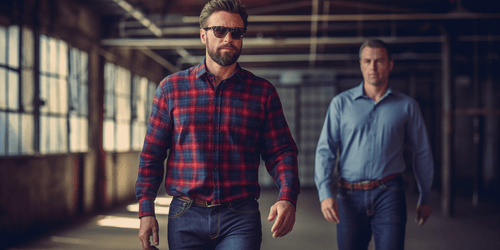 Business Accounting in Leesburg
Tax Preparation for LLCs, Partnerships, and S Corps
Bill Pay
Bookkeeping Services
Tax Planning for Businesses
Tax Efficiency in Operations Consulting
Estimated Payment Calculation
Pricing
Every company is different and many companies have unique needs. Our pricing reflects that reality.
Our minimum price starts at $170/month for sole proprietors and $300/month for Partnerships and S Corporations. Prices vary based on the following:
Multiple Bank Accounts
Revenue Platform
Number of Employees
Total Expenses
Inventory
Services Requested